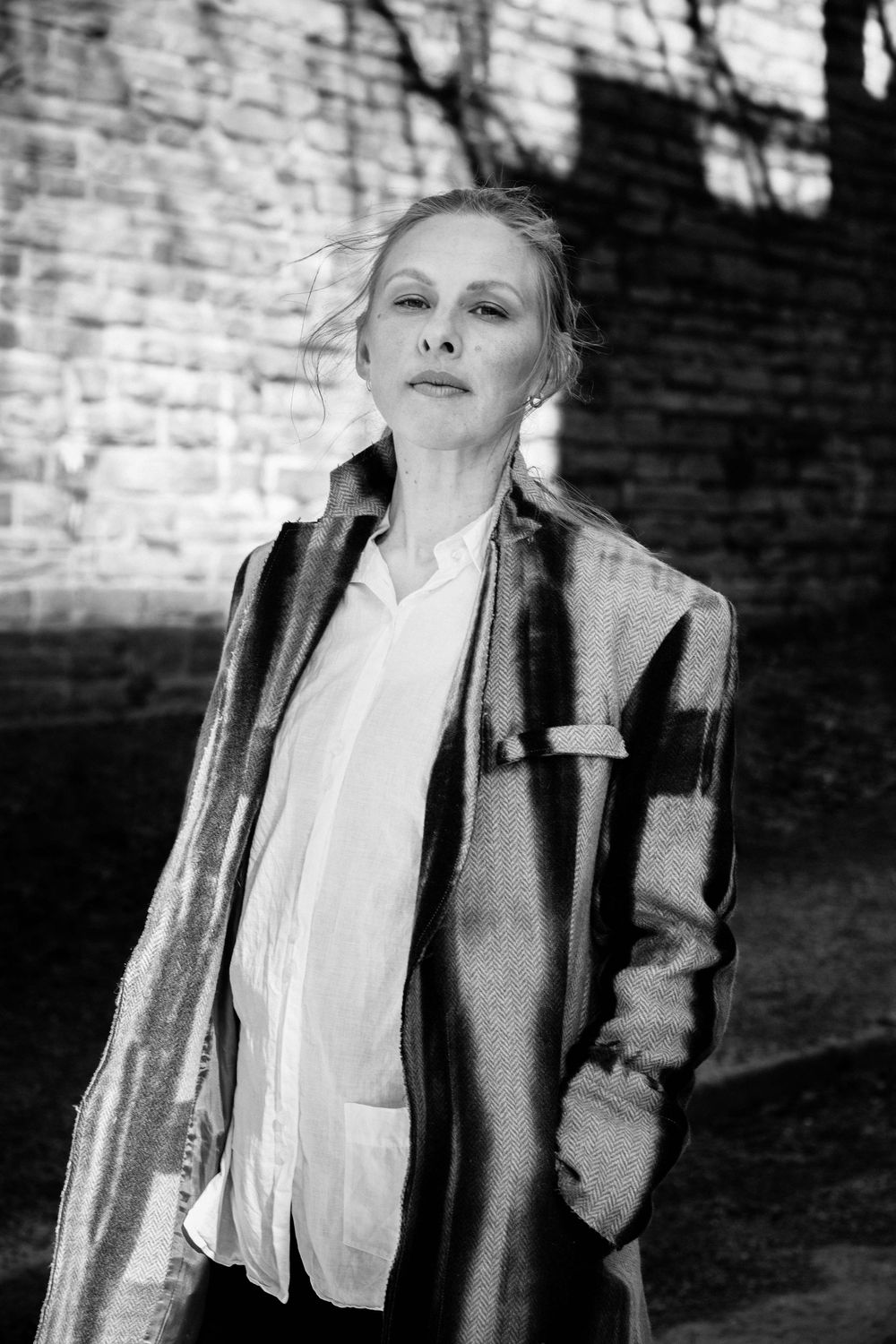 Torun Eriksen
Singer, composer, lyricist and recording artist
The album "Glittercard" was released in Norway during the fall of 2003 on Bugge Wesseltoft's renowned label, Jazzland Recordings. Its international release followed the year after. The album received praise from critics, who noted, "Torun Eriksen brings us a debut which, in an astonishingly short time, has firmly established her as a formidable presence" (Mosnes, Dagbladet), and "She stands as the voice of the year on the jazz scene" (Helgheim, Dagsavisen). Since then, Torun Eriksen has been consistently creating, performing, and releasing new music, encompassing six solo albums to date, in addition to several artist collaborations. Her music captivates and challenges listeners with a distinct sound and compelling songs that are unmistakably her own. Currently, Torun is in the process of composing new music for the Oslo Jazz Ensemble. The song cycle "Lydogram" is set to premiere and embark on a tour in the autumn of 2023 in Norway. Simultaneously, she is finalizing her forthcoming album, slated for release in spring 2024, marking her 20th anniversary as a recording artist.
Torun Eriksen's formative musical years were spent in various gospel choirs, where she honed her skills as a vocalist and soloist from an early age. With a background steeped in soul and gospel, her initial introduction to jazz occurred during her high school years in her hometown, Skien. Her discovery of The Real Book and jazz standards opened up an exciting new world. Her talent was recognized by teacher and pianist Roger Jeffs, who encouraged her to pen English lyrics for one of his melodies, thus laying the foundation for her songwriting career.
Upon moving to Oslo and enrolling at the Norwegian Institute for Stage and Studio (NISS) in 1998, Torun already possessed a collection of her original compositions. While she made her mark as a soul and pop singer in various cover bands on the city's stages, she had yet to unveil her own compositions to the public. It was during this period that she began collaborating with bass player Kjetil Dalland, her closest musical partner. Together with a few others, they formed a band and recorded a demo featuring three of Torun's songs.
Coincidentally, Bugge Wesseltoft chanced upon the demo and was enthralled by the track "Glittercard." He extended Torun the opportunity to release a record on his Jazzland Rec label. Torun assembled the musicians who have since contributed to the distinctive acoustic landscape of her music: David Wallumrød (piano), Kjetil Dalland (bass), Torstein Lofthus (percussion), and Frøydis Grorud (flute/saxophone). Guided by Bugge Wesseltoft's production, they crafted the album "Glittercard," which saw international release in the spring of 2004.
In 2006, the sequel, "Prayers and Observations," also produced by Wesseltoft, hit the shelves. April of 2010 marked the release of her third album, "Passage," produced by Anders Engen. The addition of guitarist Kjetil Steensnæs led to a more string-oriented acoustic soundscape. Following "Passage," Torun took a hiatus from her original material, collaborating with acclaimed Swedish producer Tobias Fröberg (Ane Brun, Merit Hemmingson) to create "Visits" (2013). This cover album showcased new facets of Torun's musicality in Fröberg's production, while underscoring her prowess as a storyteller.
The experience of "Visits" served as inspiration for Torun's return to her own music and narratives. She took on the role of producer and enlisted her long-standing musical companion, bassist Kjetil Dalland, as co-producer. The outcome was her fifth album, "Grand White Silk" (2016), where electronic elements melded harmoniously with the organic and acoustic textures of her previous works.
"Grand White Silk" paved the way for a enduring collaboration with Ensemble Denada, now known as the Oslo Jazz Ensemble, one of Norway's premier jazz collectives. Pianist, composer, and arranger Erlend Skomsvoll, acclaimed for his collaborations with Trondheim Jazz Orchestra, Chick Corea, and Pat Metheny, arranged Torun's songs specifically for Denada and Torun.
Premiering in July 2017, the project embarked on tours across Norway and internationally. In 2018, the live album "Live in Bremen" was released on Jazzland Rec, documenting their dynamic performances. The Denada/Eriksen partnership continued into 2020, with more concerts and the debut of new music commissioned by the Oslo Jazz Ensemble, formerly Ensemble Denada.
Following the grand arrangements of "Grand White Silk," Torun embarked on a different creative direction for her next solo album. Collaborating once again with Kjetil Dalland, the duo's integral role in shaping her music became evident. They recorded "Luxury and Waste" (2018) in Tromsø, beneath the northern lights. The album boasts an uncompromising, stripped-down sound, with bass and vocals standing alone as the foundation of the songs. This was a quest to uncover the essence of the music, as Torun explained, "We aimed to maintain purity and transparency, staying true to our initial sketches, which had always held a unique essence. Our goal was to bring this essence to the final versions of the songs."
As a lyricist, Torun has penned songs for and collaborated with artists such as Sarah Chaksad, Julia Hülsmann, Susan Weinert, Bugge Wesseltoft, Jan Felix May, and Nils Wülker. Up until November 2010, she primarily wrote in English, until the release of the Christmas album "Sanger Om Glede Og Fred" (Songs Of Joy And Peace) (Jazzland Rec.) with Frøydis Grorud. This album introduced Torun's first Norwegian-language song, "Vente på Jul" (Waiting for Christmas), along with her Norwegian translation of Joni Mitchell's "River," titled "Elv."
Torun's compositions have been arranged for chamber orchestras, big bands, and choirs. Her collaboration with the German Jazzchor Freiburg began in 2007, resulting in tours across Japan, Korea, Germany, and France. Their joint efforts included an a cappella rendition of the song "In Person" (from "Glittercard," 2003), featured on the choir's album "A Cappella" (2010). Their connection was rekindled in 2019, as Torun appeared as a featured vocalist on their album "Infusion."