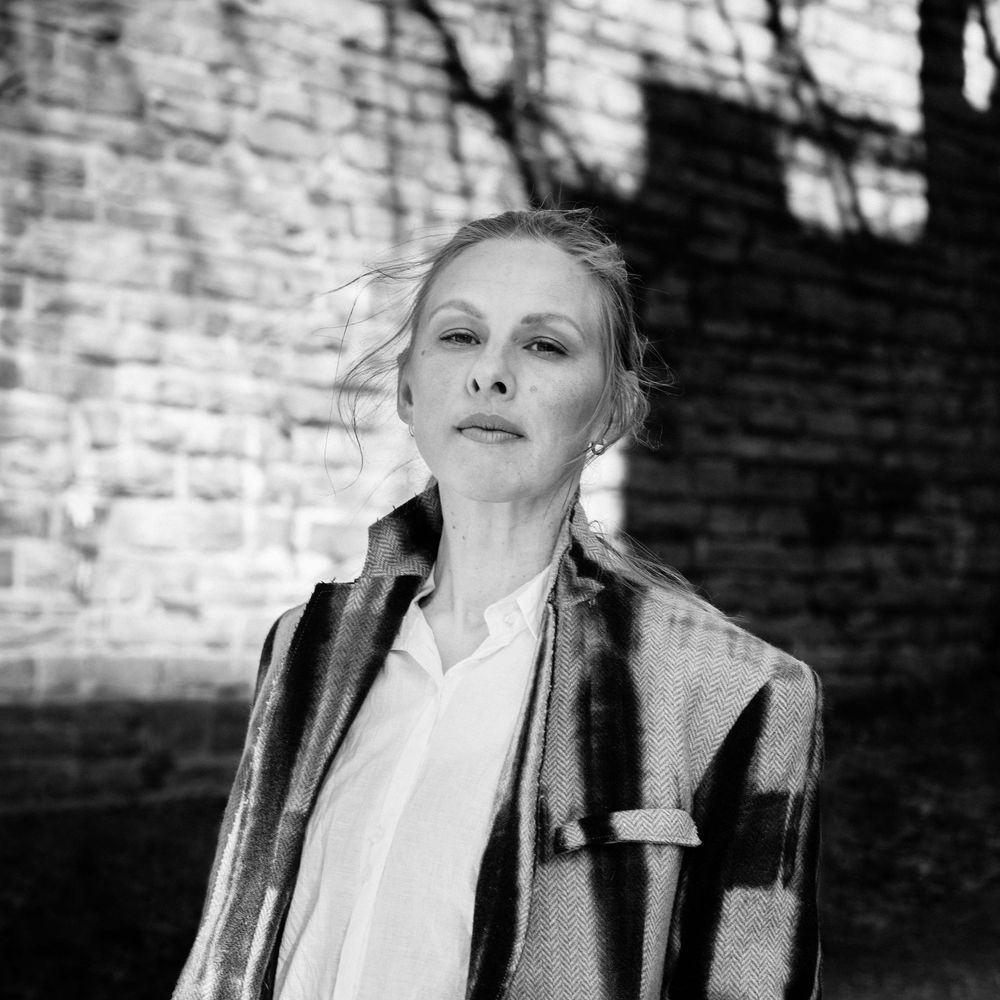 Torun Eriksen made her debut with the album Glittercard on the renowned Jazzland Rec label in 2003. Since then, she has made her mark as a distinctive voice, with an ever-increasing audience.
Torun's musical adolescence was spent in various gospel choirs, where she was given the chance to extend her potential as a singer and soloist from early childhood onwards. With a background in soul and gospel, her first introduction to jazz was as a music student in high school in her hometown, Skien. Her encounter with The Real Book and jazz standards introduced a new and exciting world.  Teacher and pianist Roger Jeffs spotted Torun's talent, and encouraged her to write English lyrics to one of his melodies. The foundation for a career in song writing had been laid.
When she moved to Oslo and enrolled into the Norwegian Institute for Stage and Studio (NISS) in 1998, she had already built a portfolio of her own compositions. She made an impression as a soul and pop singer in various cover bands on many of the city's stages, but she had not yet brought her compositions to public performance. At this point in time she had begun working with bass player Kjetil Dalland, who is still her closest musical collaborator", and along with some others they formed a band and recorded a demo with three of Torun's songs.
By coincidence, the demo was overheard by Bugge Wesseltoft, who was very excited about the song Glittercard and offered Torun the opportunity to release a record on his label, Jazzland Rec. She then gathered the musicians who have since contributed to the acoustic image of her music: David Wallumrød (piano), Kjetil Dalland (bass), Torstein Lofthus (percussion) and Frøydis Grorud (flute/saxophone). Along with Bugge Wesseltoft as their producer, they made the album Glittercard, which was released internationally in the spring of 2004.
In 2006 the sequel, Prayers and Observations, was released - also produced by Wesseltoft – and in April of 2010 her third record, Passage, came out. This record was produced by Anders Engen, and with the addition of guitarist Kjetil Steensnæs, the acoustic image became more string-oriented. After Passage, Torun decided to take some time off from her own material. She asked the acclaimed Swedish producer Tobias Fröberg (Ane Brun, Merit Hemmingson) to join her, and together with David Wallumrød (Hammond/piano/analogue synthesizers), Audun Erlien (el. bass) and Ola Hultgren (drums) Visits was released in 2013. A cover album, showing new sides of Torun's musicality in Fröberg's production, but primarily reminding us of her abilities as a storyteller.
Visits gave the inspiration Torun needed to find her way back to her own music and stories. She wanted to produce herself, and got her long time musical companion, bass player Kjetil Dalland, back on board as co-producer. The result was the fifth album Grand White Silk (2016). It is an album in which Torun, for the first time, let electronic elements meet and blend with the organic and acoustic soundscapes in her previous albums.
Grand White Silk also made way for a long-term collaboration with Ensemble Denada (now Oslo Jazz Ensemble), one of Norway's finest Jazz ensembles. Pianist, composer and arranger Erlend Skomsvoll, highly acclaimed for his work with Trondheim Jazz Orchestra, Chick Corea and Pat Metheny, arranged the songs especially for Denada and Torun.
Since its premiere in July 2017, the project has toured across Norway and abroad, and in 2018, the live-album Live in Bremen was released on Jazzland Rec. The Denada/Eriksen collaboration continues to roll in 2020 with more concerts, also featuring new music commissioned by Ensemble Denada, who recently changed their name to Oslo Jazz Ensemble, to be given their premiere in September.
While "Grand White Silk", both on record and live, flirted with arrangements of grandeur, Torun decided to turn in the opposite direction for her next solo album. Working with Kjetil Dalland again made it clear that it was time to explore this duo, which had played a key part in shaping all her songs. They recorded Luxury and Waste (2018) in the city of Tromsø during a week under the northern lights. The album has an uncompromising, stripped-back sound, with bass and voice alone carrying the songs. It was a search for the core of the music Torun says: — «We tried to keep it as pure and transparent as we could and to stay close to our sketches. They have always shed a very special light, and our goal was to bring this onto our final versions of the songs.»
As a lyricist, Torun has written for and collaborated with artists like Sarah Chaksad, Julia Hülsmann, Susan Weinert, Bugge Wesseltoft, Jan Felix May, and Nils Wülker. She has written only in English up until November 2010, when she and Frøydis Grorud released the Christmas album Sanger Om Glede Og Fred (Songs Of Joy And Peace) (Jazzland Rec.) featuring Bjørn Klakegg (guitars) and Bjørn Kjellemyr (double bass). On this album we find Torun's first song with Norwegian lyrics Vente på Jul (Waiting for Christmas), along with Elv (River), which is her translation of Joni Mitchell's River.
Torun's music has been arranged for chamber orchestras, big bands and choirs. The collaboration with German Jazzchor Freiburg started in 2007, and they have toured with their project in Japan, Korea, Germany and France. Together they also recorded an a cappella version of the song In Person (Glittercard 2003), which is to be found on the choir's album A Cappella from 2010. In 2019 they got back together when Torun appeared as a featured singer on their album Infusion.
Torun is currently writing new music for projects that will be presented in 2021.